Lesson series
Consent 101: Short Course Format
Interactive video course taking you step-by-step to fully understand consent, healthy relationships, communication, and more.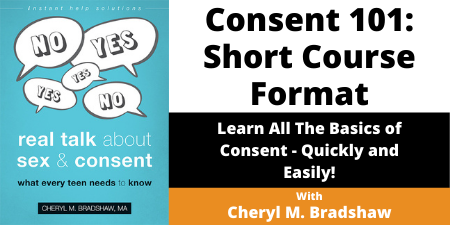 5 Videos

10 Handouts

5 Chapters

1 Hour 20 mins of 1-to-1 instruction

Coverage of consent basics, and introducing supporting topics as "more to learn." Understanding consent, communication of consent, and safety are the core concepts covered.
What do to if you want more?
The full consent 101 course covers extra topics in depth, including healthy relationships, alcohol and drugs, pornography, peer and social pressure, and contraception.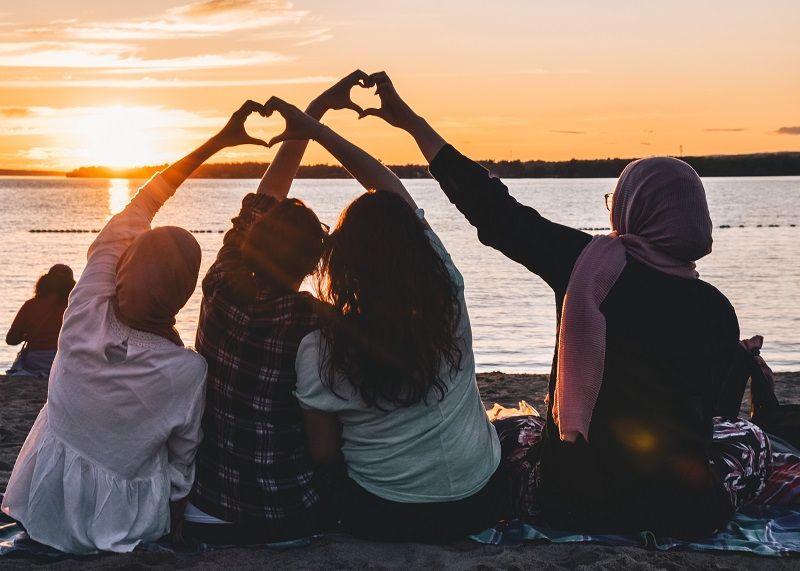 Meet the instructor
Cheryl M. Bradshaw
Cheryl is the author of three books: Real Talk About Sex and Consent, How to Like Yourself, and The Resilience Workbook for Teens. She is a Registered Psychotherapist and expert speaker from Hamilton, Ontario. She has been featured on television, radio, and on various podcasts, as well as had each book hit a #1 category on Amazon. 

Cheryl has her Master of Arts in Counselling Psychology as well as her Bachelor of Education, and Bachelor of Science. 
Created with